I have been selling off all our old bedroom stuff and redoing the whole room! It came out better than I imagined! I used Royal Design Studios for the stencil on the focal wall in Navy Blue. Pretty much everything in this room is stealing from my fav blogs. I got the stencil idea and even color from Vintage Revivals. And I found the Pallet bed on Pinterest but now I can't find the link!!
And I love all the stuff from Adri at Dream Book Design.
Oh and I always forget to take pics before hand, but it was different, and now it looks like this. How is that for a before!
Here is how it looks when you walk in: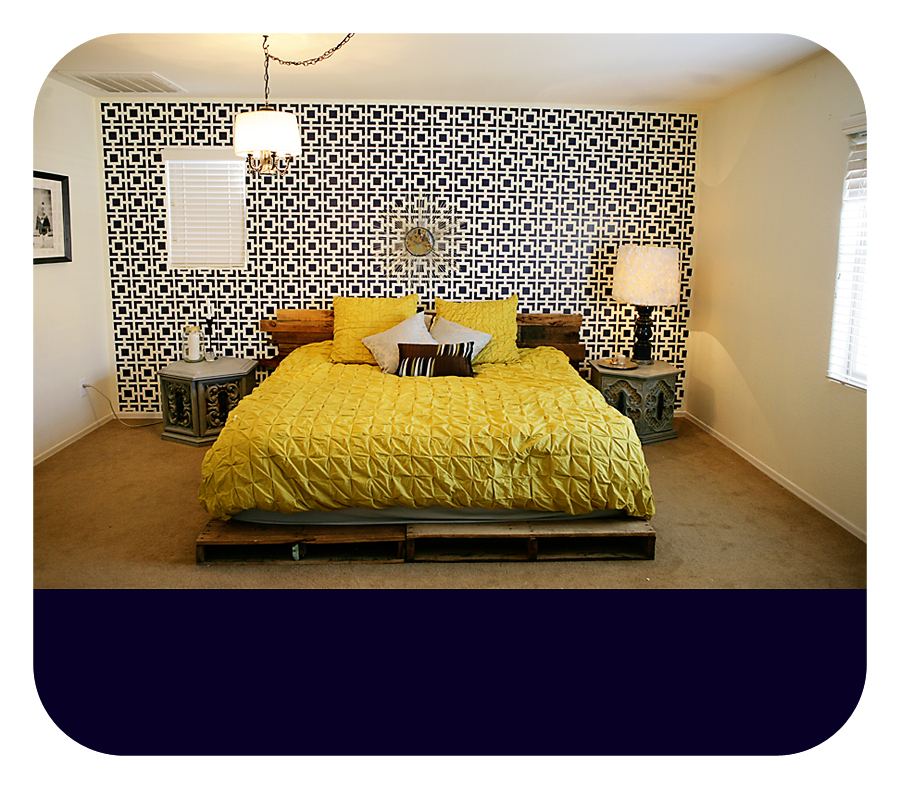 I got this lamp at good will and did the ruffle to the shade and spray painted it navy blue.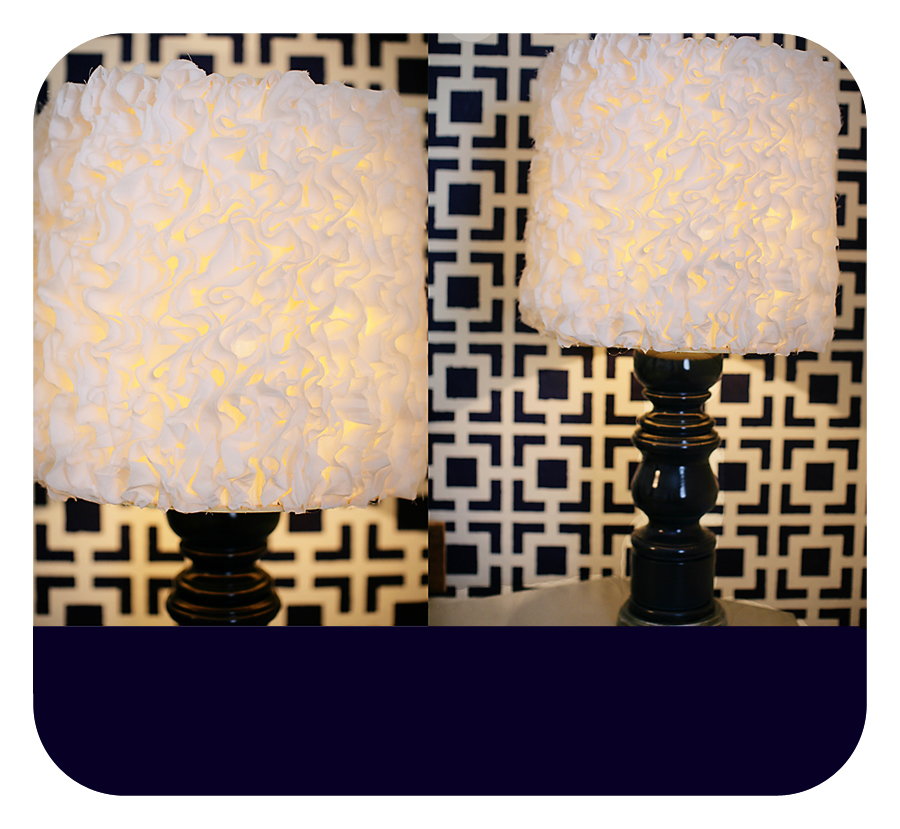 I bought these two side tables for 5 bucks each at separate good wills and they both had the awesome yellow fabric behind them. I sprayed the bases with Krylon classic grey and the handles with the Navy blue.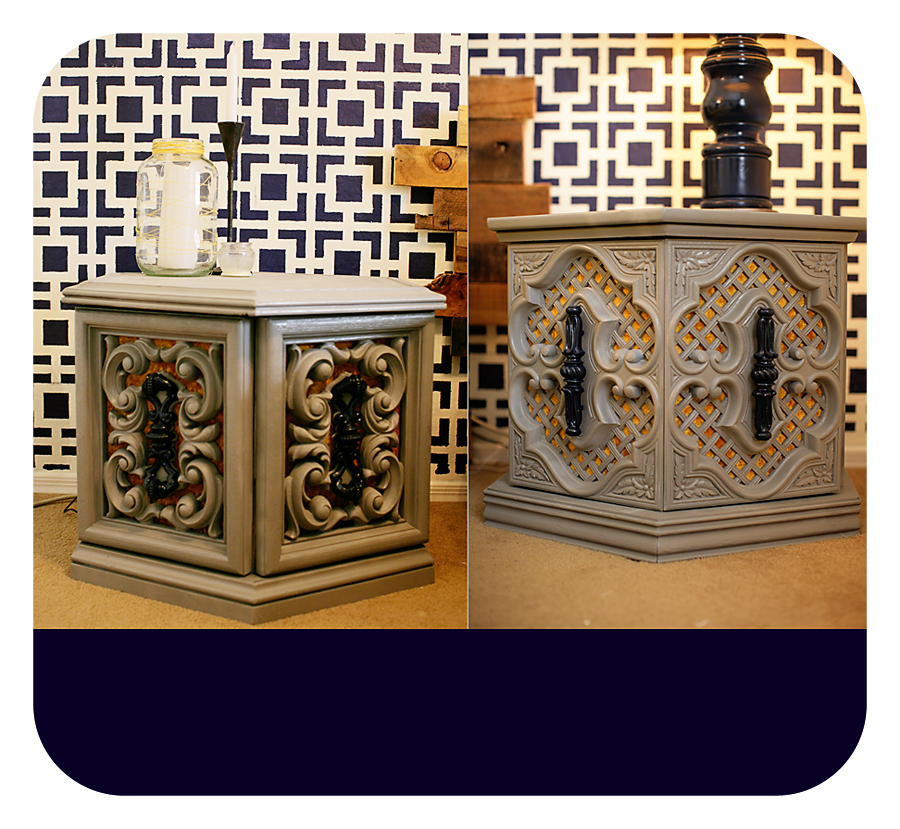 Then I made this starburst mirror with skewers you would use for shish-kabobs and used acid to eat the back of the mirror for the vintage look. You can read about that on Vintage revivals too. Thats why no tutorials, she rocks and does it all for you!!!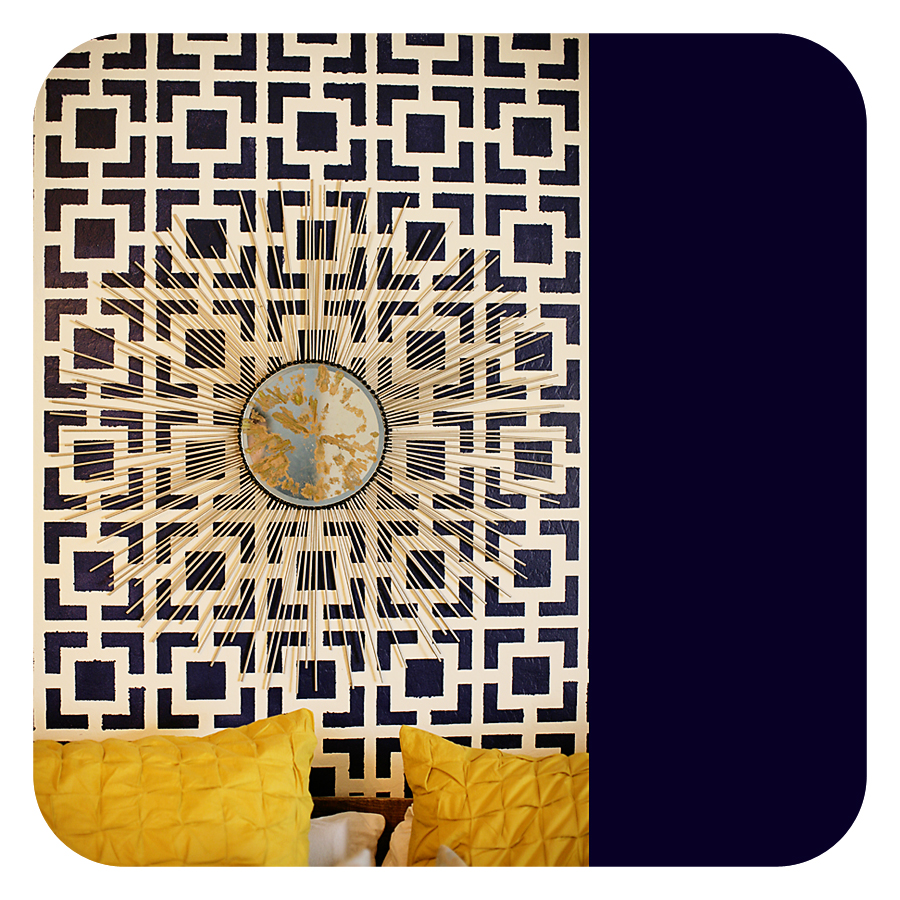 And this chandelier was the ugliest gold chandelier with a big glass shade on it from good will. I spray painted it black and hot glued those cheap plastic beads on it and added the vintage shade I got from a cool store called Cucumberz downtown. 10 for the chandelier, 2 for the beads and 12 for the shade:) Pretty cheap huh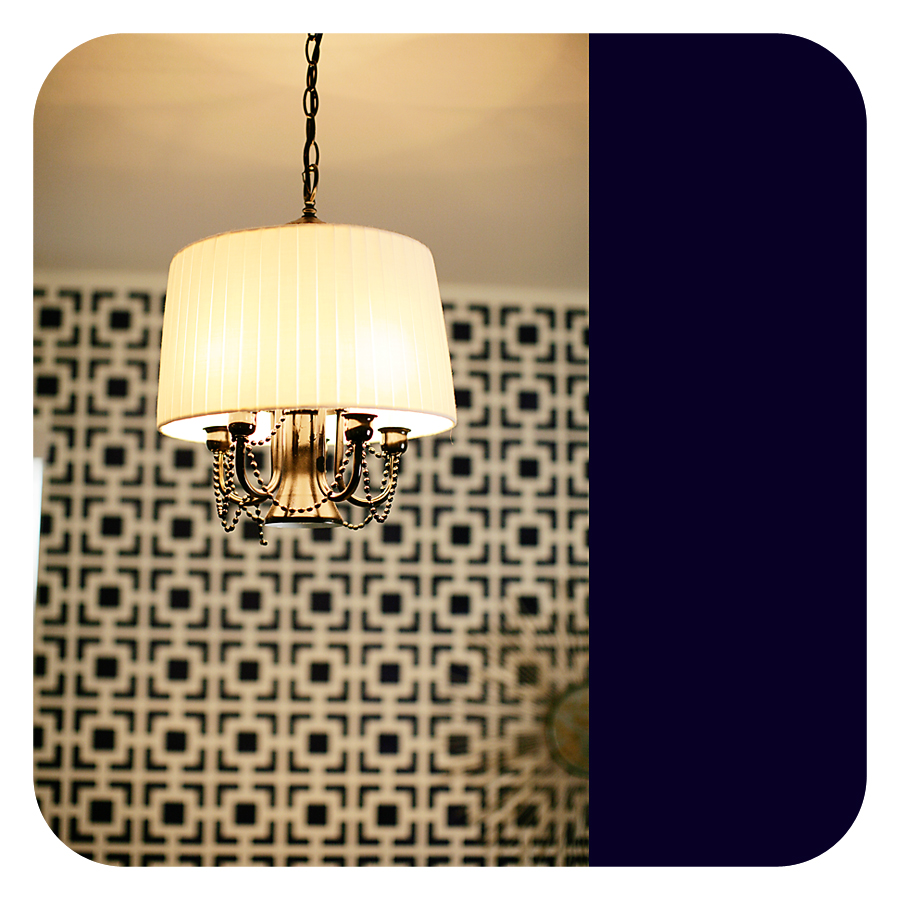 This is a really great buffet I got for 20 at goodwill and I stained it, used paintable wallpaper on the doors and put awesome Anthro knobs on there.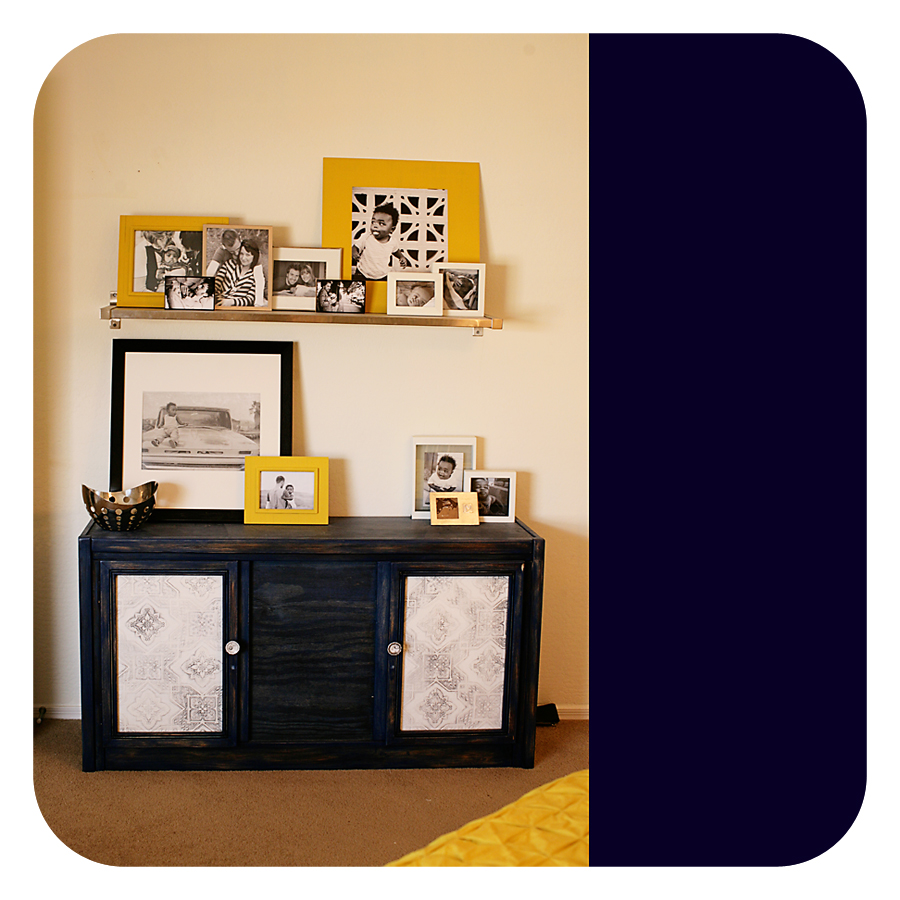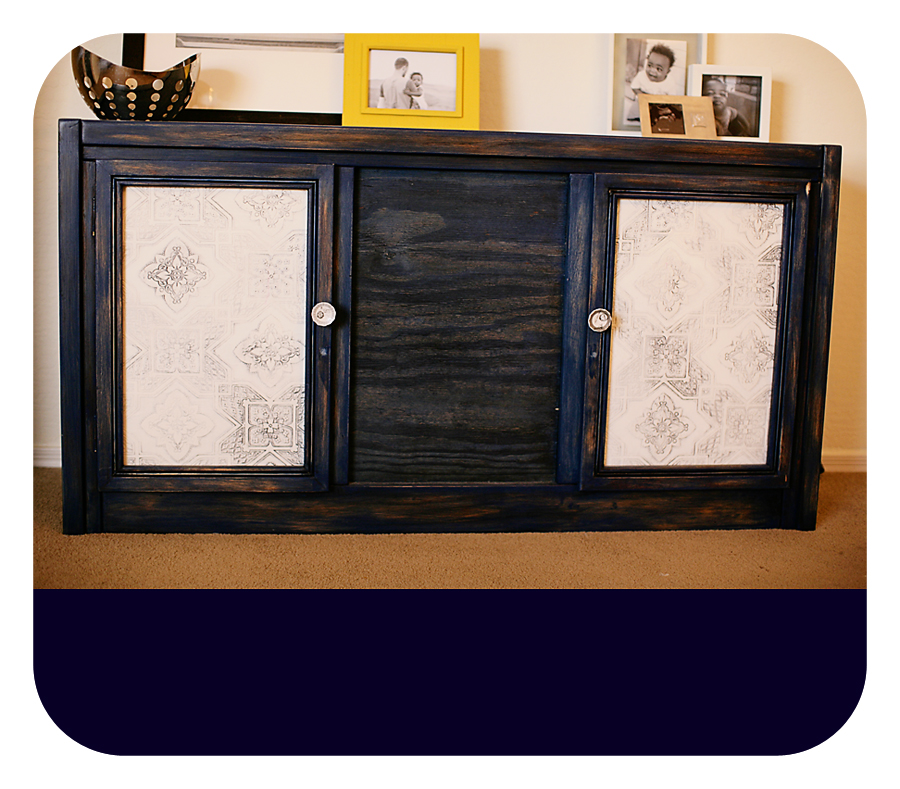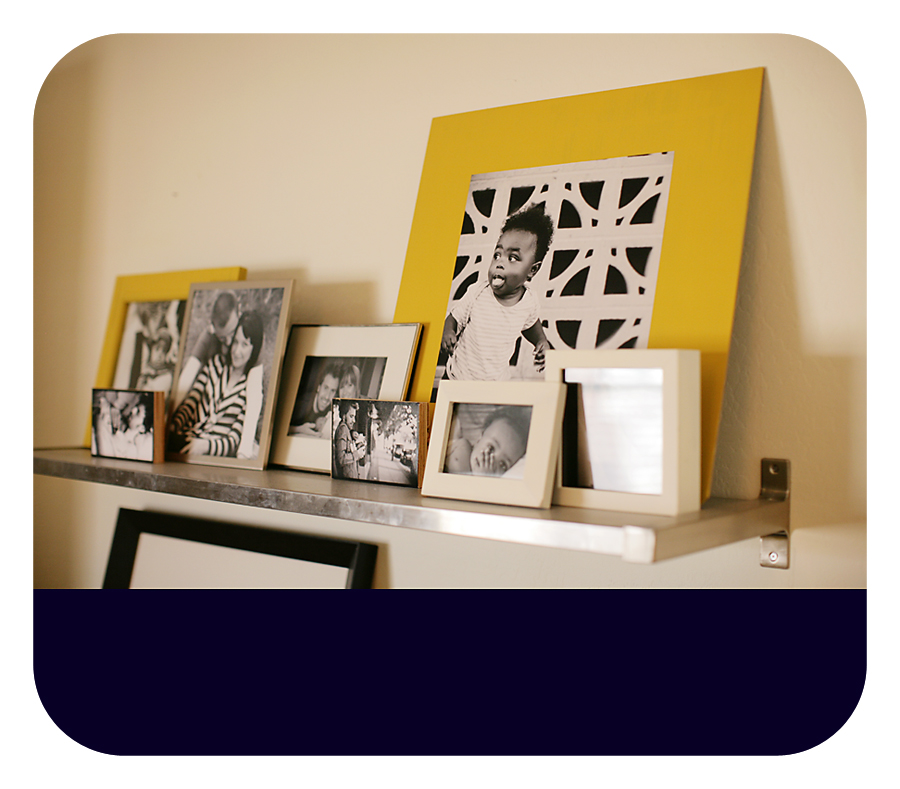 And then this dresser, OH IT IS ONE OF MY FAVORITES!!! I got it at a garage sale and it is from 1920 and is in perfect condition. The original knobs were not on it, and the ones on there are ok. I am searching ebay for some cast iron ones that would be more like the originals!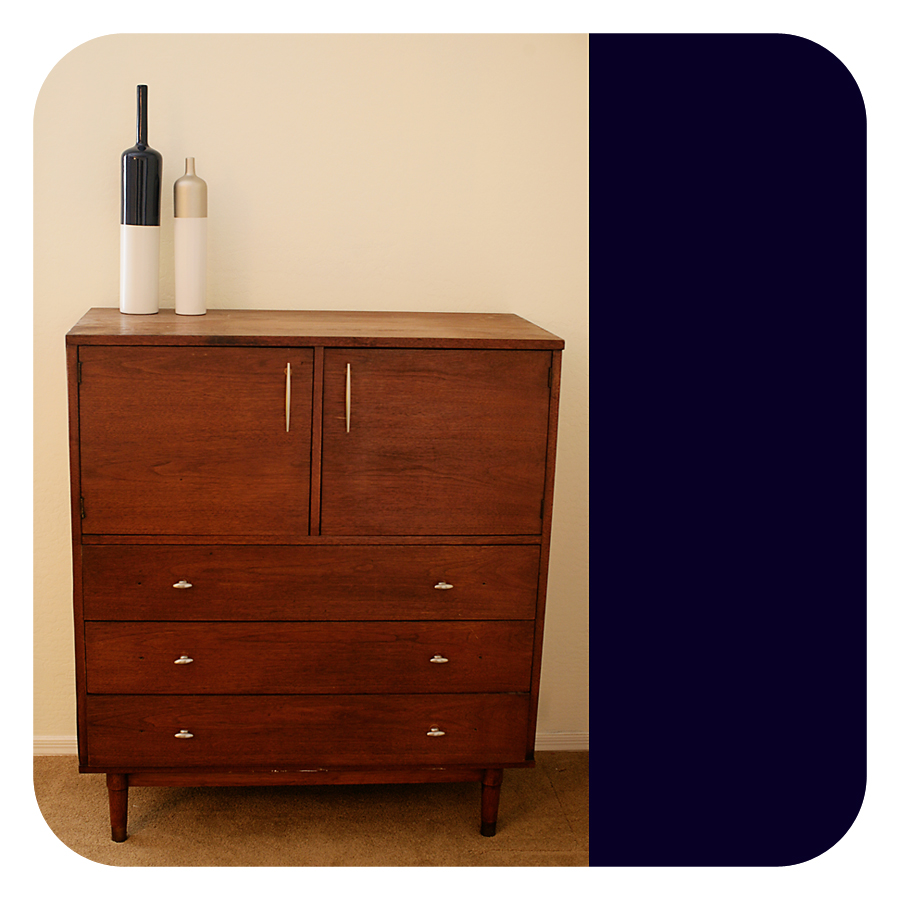 Then the bed, last but not least was 100% free!!! It is all pallets. Pallets as the platform, and I cut up a bunch of other ones and put them on plywood we had in our garage, put some posts on the back and drilled it to the wall!! I love it!